Hostigation Review
I posted a review of my vps host over at hostigation review on gentoovps.net.  Over the past twelve months, I could not be happier with there service. If you are in the market for a vps, I suggest you give them a look.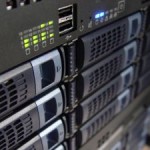 From the Article
March 31, 2012 the network was down for aprpoximately 5 hours. Quadranet, who provides the physical servers, were sorting through a DDoS attack. Since I could not access their main site, I sent a tweet to @hostigation and got a twitter reply 53 minutes later explainging the situation. I thought that was great response time. The DDoS attack was clearly out of their control and while, I suppose, they could have tried to update dns records to an alternative server to explain the situation, I'm not paying for enterprise-level support.
One month is not a fair amount of time to really judge a hosting providing. Over the past year, everything has just worked. Being able to boot right into the gentoo live cd instead of booting ubuntu into recovery mode and installing gentoo is great. There are other cheaper or faster vps providers out there. Tim appears to be a very competent sysadmin and with 99.9% uptime, speedy service when I need it, and good communication, my money will stay here.

I'll update if anything changes.
Full Hostigation Review
Read the full review.